Chemotion/NFDI4Chem "Stammtisch"
29.04.2022 @ 14:00

-

15:00

CEST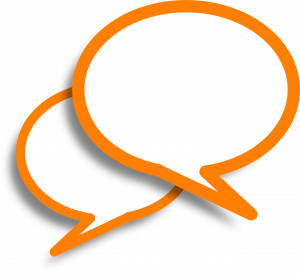 Help us to improve Chemotion.
Currently, several electronic laboratory notebooks (ELN) are being developed, but only a tailored ELN for researchers of all subdisciplines in chemistry is able to store generated research data without any gaps. The Chemotion-ELN meets chemistry-specific needs and includes functions to mirror data to a repository for research data. This offers the unique possibility to capture, store, search, and publish research data under the inclusion of the FAIR data principles (Findable, Accessible, Interoperable, Reusable). In order to best serve the needs of the whole chemical community, the "Stammtisch" offers space for suggestions and enhancements all around Chemotion. For instance, hotly debated topics are improvements concerning the search algorithms (e.g. InChI) in inorganic chemistry.
The "Stammtisch" will be held on the last Friday of each month at 2:00 PM!
Next Stammtisch: 29/04/22!

Enjoy watching our last presentations on Youtube:
29/01/21: Overview of NFDI4Chem (Prof. Christoph Steinbeck); Introduction to the ELN of Chemotion (Dr. Patrick Hodapp)
26/02/21: Introduction to the repository of Chemotion (Dr. Nicole Jung)
26/03/21: Introduction to ontologies (Dr. Johannes Liermann)
30/04/21: Chemotion from a User Perspective – Tips and Tricks (Fabian Fink)
28/05/21: Basics of InChI (Dr. Gerd Blanke)
25/06/21: Introduction to RInChI (Dr. Gerd Blanke)
30/07/21: InChI for Organometallics and Inorganics (Dr. Gerd Blanke & Dr. Hinnerk Rey)
24/09/21: MInChI – InChI for Mixtures (Dr. Gerd Blanke & Leah R. McEwen)
29/10/21: StereoInChI (Dr. Gerd Blanke & Dr. Andrey Yerin)
26/11/21: eLabFTW (Dr. Nicolas Carpi)
28/01/22: Molecular Machine Learning (Jun.-Prof. Dr. Pascal Friederich)
25/02/22: RADAR4Chem (Kerstin Soltau & Dr. Felix Bach)
25/03/22: Lead-by-example: Modern RDM in Chemistry – Current Examples (Dr. Steffen Neumann)
Please be aware that the main part of the Stammtisch is the discussion which is not recorded!
Coming soon:
29/04/22: Sciformation ELN & Sciflection (Dr. Felix Rudolphi & Dr. Marco Dyga)
20/05/22: Cheminfo (Kevin Jablonka)
24/06/22: BIGSmiles (Prof. Bradley Olsen)
Date will be announced soon:
Presentations an several electronic lab notebooks (ELNs)
Data management plans
Interested in using Chemotion? Subscribe to the Chemotion Youtube-Channel!